True 3-Dimensional Layout
Fastest Layout Editor Available
Easy to Use
Integrated Calibre ® Interface

The World's First True 3-D Layout Editor
MAX-3D is the only true 3D layout editor, handling multiple technologies with true Through-Via capability.
MAX-3D can handle your largest multi-wafer IC designs -- in the trillions of devices. Even the largest designs redraw in real time.

Enabling 'Through-Silicon Via Wafer Stack' Technology
Through-Si Via Wafer Stacking is a technology allowing faster interconnects between discrete wafers. This is accomplished by connecting wafers of varying technologies together with vias through the wafers yielding a single 3-D stacked chip. For example, a Microprocessor in 32 nm technology can be combined with a Memory in 65 nm technology and an Analog device in 180 nm technology without writing a new tech file! (see diagram).
With MAX-3D, levels can be edited separately, or concurrently - without writing a new tech file. Tech files for each wafer level are maintained individually, and you can edit technologies for different wafer levels in the same view.
MAX-3D has the capacity and speed to handle these large and complex designs. It also provides connectivity tracing, database management, and all its layout editor features through the design.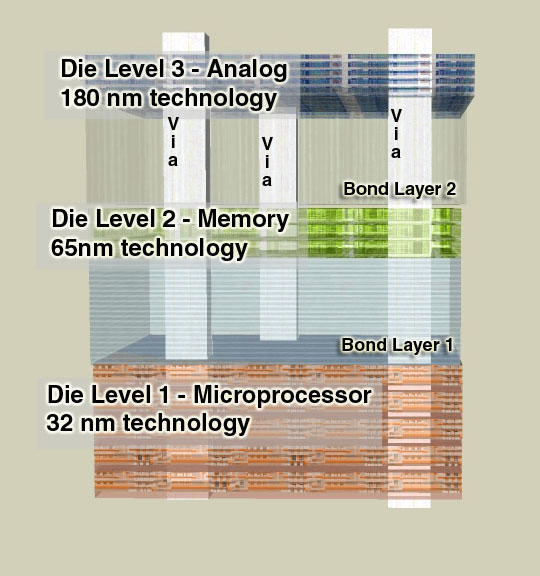 Figure 1.
Illustration of Three Different Technologies in Three Different Layers, Joined with Through-Silicon Vias and Bonding Layers.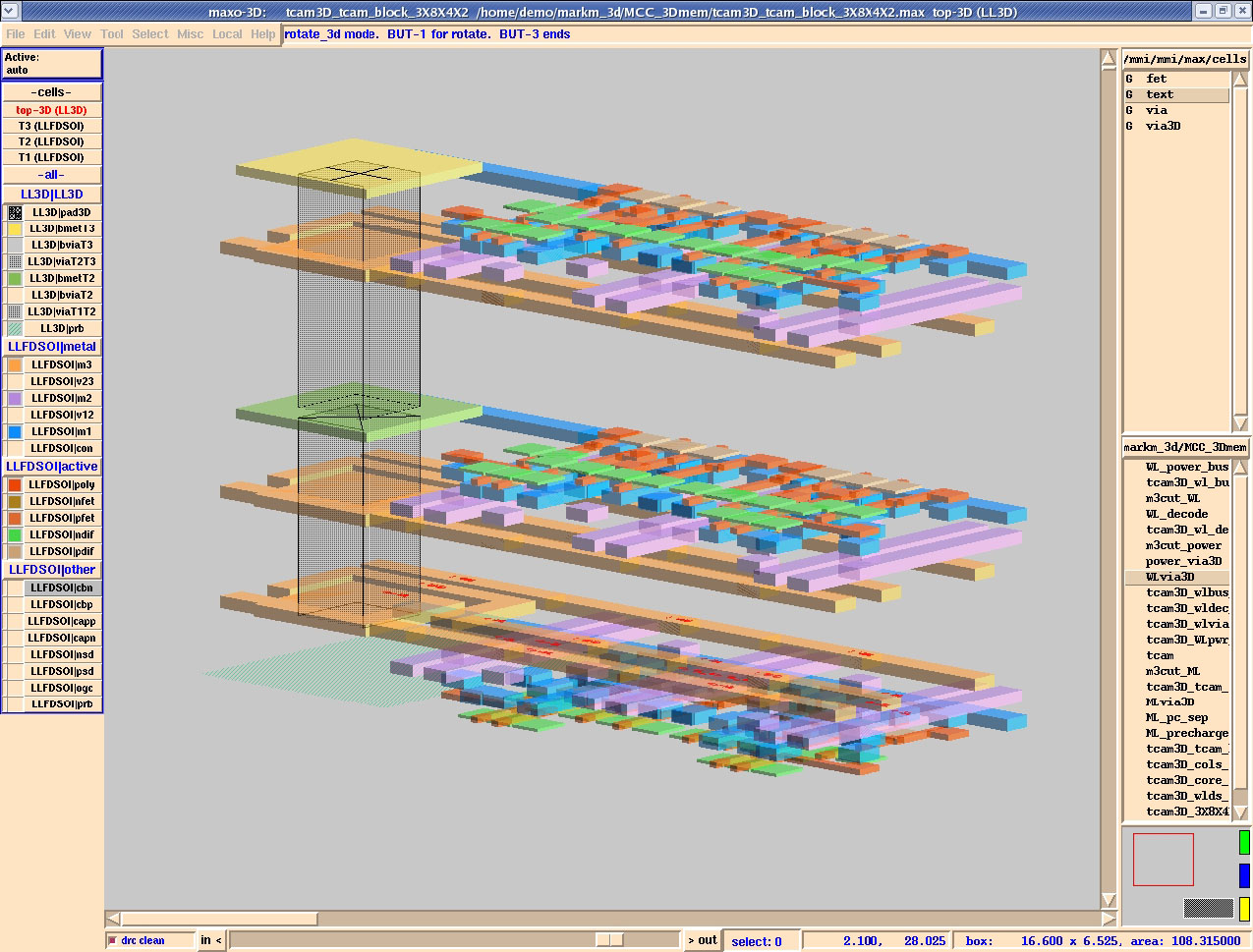 Figure 2 .
Actual Screenshot of MAX-3D Layout Editor -- True Through-Silicon Via Layout and Editing Using Multiple Technologies at the Same Time..