We help you achieve high-speed, low-power working silicon in three ways:
Micro Magic tools provide fully integrated design flow management, graphical design entry, datapath and memory compilers, and the world's fastest SoC layout editing and viewing system with realtime DRC. If you're doing 3D design (stacked) or interposer design, the MMI MAX-3D Design Suite is the only toolset designed from bottom up to be fully 3D aware.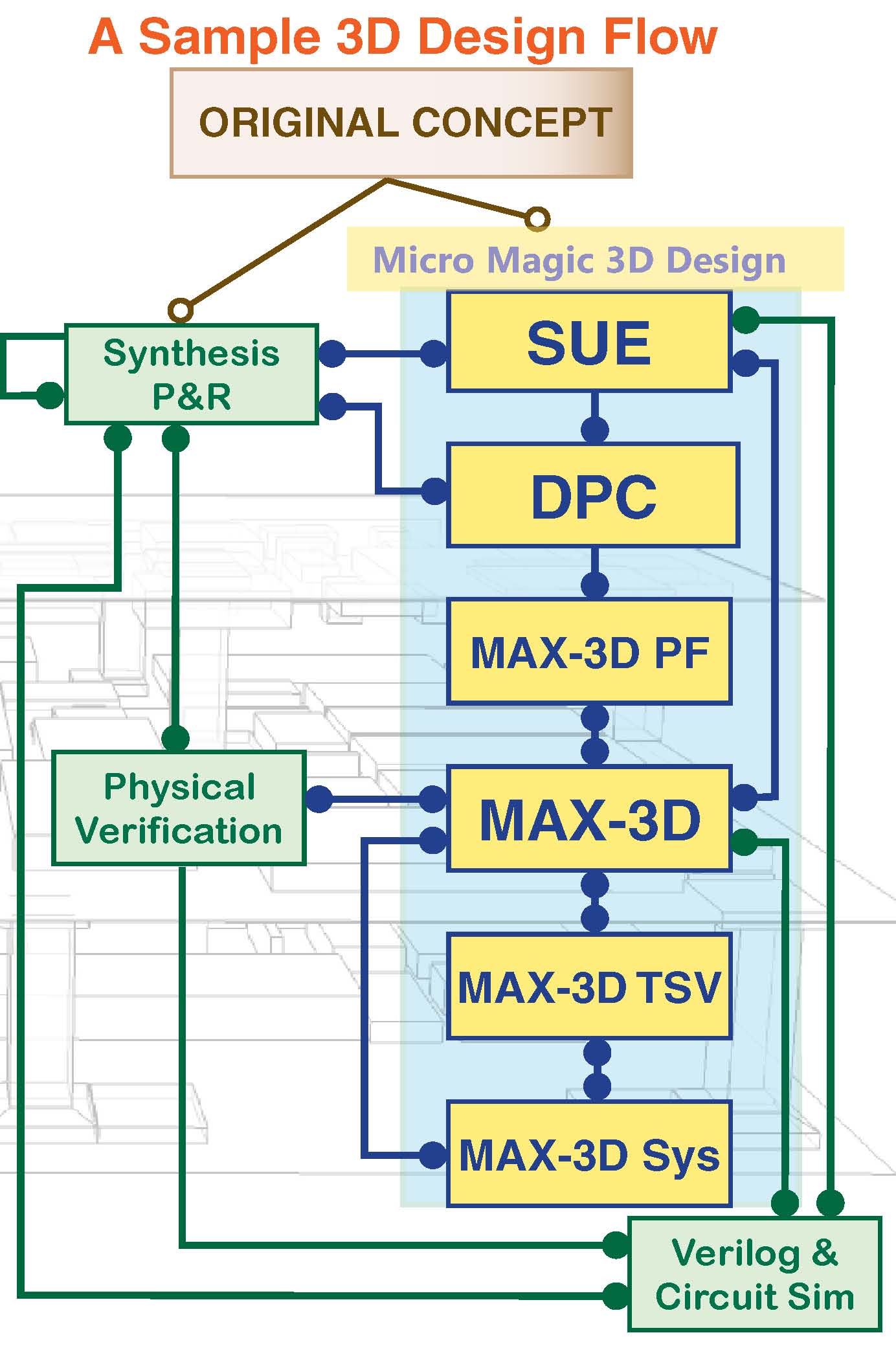 MMI provides tools for all aspects of IC layout and design including specialized tools for Datapath Design, SoC Design Management and a powerful, specialized program for memories and other regular structures, MCC - Megacell Compiler.